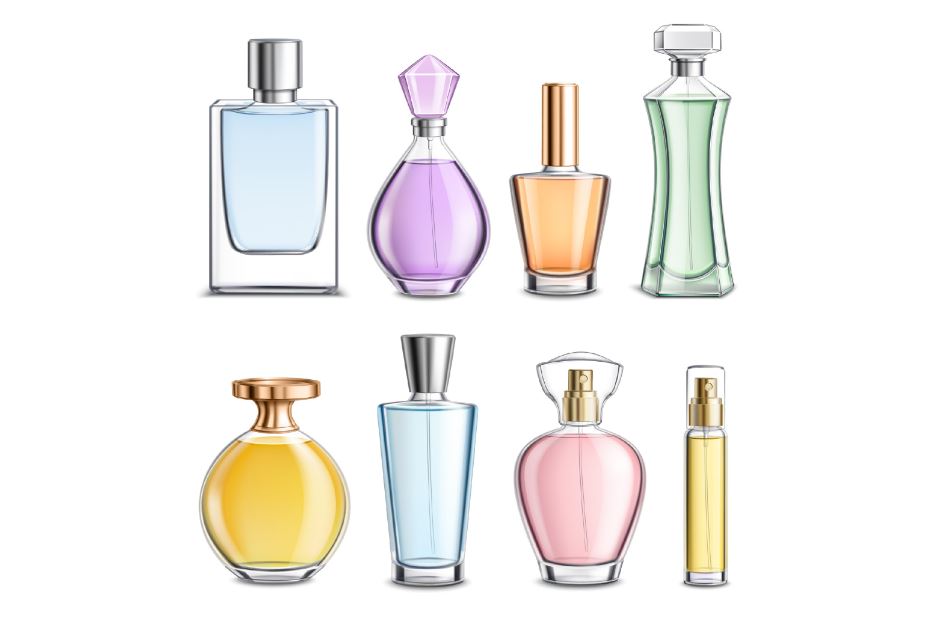 Perfumes de Diseñador para Hombres y Mujeres
Somos distribuidores directo de fabrica de las principales marcas de perfumes, dando a nuestros clientes excelentes opciones para armar un completo portafolio de la línea de perfumería.

PERFUMES AL MAYOR
Estas interesado en el negocio de distribuir perfumes de diseñador al mayor?, estas interesado en comprar perfumes al mayor y vender al detal?. Nosotros somos una compañia que ofrece una excelente selección de fragancias, nosotros vendemos perfumes al por mayor y al detal, nosotros solo ofrecemos productos 100% originales y ofrecemos precios especiales con descuentos para distribuidores/detallistas que estan empezando su negocio o que estan buscando mejorar su catálogo de perfumes para ventas al mayor/detal.
El negocio de la distribución de productos es uno de los mas rentables en la actualidad, y la Distribución de Perfumes no es nada diferente. Un elemento clave es que no se requiere una gran cantidad de capital para comenzar. Se puede empezar con una pequeña inversión. A medida que se generan ganancias, se incrementa el inventario y se aumenta el crecimiento del negocio. Nuestra empresa tiene una gran selección de perfumes para venta al mayor/detal y queremos ayudarte a empezar tu negocio. Tenemos especialistas que le prestaran nuestros mejores consejos sobre cuales son los perfumes que debe tener dentro de su catálogo.
Nosotros preparamos la mejor selección de perfumes al mayor para nuestrso socios/distribuidores, creamos mejores sociedades comerciales y construimos alianzas más fuertes trabajando como compañeros del mismo equipo. Nosotros tenemos opciones de envio y despacho que son seguras, confiables y estables, ofrecemos excelente servicio y damos nuestra mejor asesoría acorde a las necesidades de cada cliente.
Trade With Us Miami, nosotros vendemos perfumes al mayor y al detal a cualquier lugar de América. Para conocer más sonre la oferta de nuestra empresa de Perfumes al Mayor y Perfumes al Detal, contactarnos para poder enviarle nuestro catálogo de perfumes.
Nosotros somos distribuidores diréctos de fabricantes de las principales marcas de perfumes, ofreciendole a nuestros clientes excelentes opciones para poder construir un portafolio funcional de perfumes para ofrecer a sus clientes.
PERFUME WHOLESALE
Are you thinking and interested in the business of distributing perfume from designers wholesale?, are you interested on buying perfume wholesale and selling retail ?. We are a company that offers an amazing selection of fragrances, We sell perfume wholesale and retail, we only offer 100% original products with special discounted prices for distributors/retailers who are starting their business or want to improve their existing wholesale/retail perfume catalog.
Distribution business is one of the most profitable in existence today, and Perfume distribution is not differtent. One of the key elements is that there is no need to have a very large amount of capital to start. You can begin with a small investment. As you earn profits, you're going to increase your inventory and increase more income and grow rapidly. Our company carries a grear selection of wholesale/retail perfume, and we want to help you get started. We have specialists in that will advise you on the best to have and what you need to have.
We prepare the best selection of wholesale perfume for our partners/distributors, we create greater commercial partnerships and build strong allies by working as teamplayers. We have strong, reliable, secure shipping options, and provide excellent service, and offer advice according to every client needs.
Trade With Us Miami, sells perfume wholesale and retail anywhere in the Americas. Contact us to learn about our wholesale perfume catalog and our company offers.
If you want to know more about the opportunities with our perfume product line, do not hesitate to contact us. Call us at +1-786-3541985
We are direct distributors from manufacturers of the main perfume brands, giving our clients excellent options to build a fully functional perfume portfolio
Designer Perfumes for Men & Women
Estos son los marcas de perfumes con las que trabajamos. / This are the perfume brands, we work with
Perfums in our Portfolio
Estos son los perfumes que manejamos / Perfumes we distribute
| | |
| --- | --- |
| Diseñador / Designer | Nombre del Perfume y Descripción / Name of the Perfume and Description |
| Adidas | ADIDAS DYNAMIC PULSE 3.4oz EDT SP (M) |
| | ADIDAS GET READY 3.4oz EDT SP (M ) |
| | ADIDAS ICE DIVE 3.4oz EDT SP (M) |
| | ADIDAS PURE GAME 3.4oz EDT SP (M) |
| | ADIDAS TEAM FIVE 3.4oz EDT SP (M) |
| | ADIDAS TEAM FORCE 3.4oz EDT SP (M) |
| | ADIDAS VICTORY LEAGUE 3.4oz EDT SP (M) |
| Al Haramain | L'AVENTURE 3.4oz EDP SP (M) |
| | L'AVENTURE FEMME 3.4oz EDP SP (L) |
| | L'AVENTURE KNIGHT 3.4oz EDP SP (M) |
| Alfred Sung | FOREVER SUNG 4.2oz EDP SP (L) |
| Azzaro | AZZARO 6.8oz EDT SP (M) |
| | AZZARO CHROME LIMITED EDITION 3.4oz EDT SP (M) |
| | AZZARO CHROME UNITED 3.4oz EDT SP (M) |
| | AZZARO CHROME UNITED 6.8oz EDT SP (M) |
| | AZZARO WANTED SET 3.4oz EDT SP+5.1oz DEO SP (M) |
| | CHROME 6.7oz EDT SP (M) |
| Balenciaga | FLORABOTANICA 1.7oz EDP SP (L) |
| | FLORABOTANICA BALENCIAGA 3.4oz EDP SP (L) |
| Bijan | BIJAN 2.5oz EDT SP (M) |
| Bond No. 9 | BOND NO 9 DUBAI RUBY 3.3oz EDP SP (L) |
| | BOND NO. 9 MANHATTAN 3.4oz EDP SP (L) |
| | BOND NO.9 DUBAI AMBER 3.4oz EDP SP (L) |
| | BOND NO.9 DUBAI EMERALD 3.4oz EDP SP (L) |
| | BOND NO.9 DUBAI PLATINUM 3.4oz EDP SP (L) |
| | BOND NO.9 EAU DE NEW YORK 3.4oz EDP SP (L) |
| | BOND NO.9 GOVERNORS ISLAND 3.4oz EDP SP (U) |
| | BOND NO.9 JONES BEACH 3.3oz EDP SP (L) |
| | BOND NO.9 MADISON AVE 3.3oz EDP SP (L) |
| | BOND NO.9 MADISON SQUARE PARK 3.4oz EDP SP (L) |
| | BOND NO.9 NEW BOND ST. 3.3oz EDP SP (L) |
| | BOND#9 CHEZ 3.4oz EDP SP (M) |
| Bottega Veneta | BOTTEGA VENETA 2.5oz EDP SP (L) |
| Boucheron | BOUCHERON 3.3oz EDP SP (L) |
| | BOUCHERON 3.4oz EDT SP (L) |
| | JAIPUR 3.4oz EDP SP (M) |
| Britney Spears | MIDNIGHT FANTASY 3.3oz EDP SP (L) |
| | MIDNIGHT FANTASY SET 3.3oz EDP SP+1.7oz B.L+1.7oz S.G (L) |
| Burberry | BURBERRY 3.4oz EDP SP (L) |
| | BURBERRY 3.4oz EDT SP (M) |
| | BURBERRY BODY 2.8oz EDP SP (L) |
| | BURBERRY BRIT 1.7oz EDP SP (L) |
| | BURBERRY BRIT 6.7oz EDT SP (M) |
| | BURBERRY BRIT SHEER 3.4oz EDT SP (L) |
| | BURBERRY LONDON 3.4oz EDP SP (FABRIC) (L) |
| | BURBERRY LONDON 3.4oz EDT SP (FABRIC) (M) |
| | BURBERRY TOUCH 3.4oz EDT SP (M) |
| | MR BURBERRY 3.3oz EDT SP (M) |
| | MY BURBERRY TRAVEL SET 3oz EDP SP+2.5oz BODY LOTION (L) |
| Bvlgari | BLV 3.4oz A.S.B (M) |
| | BULGARI OMNIA CORAL SET 2.2oz EDT SP+15ml EDT SP+POUCH (L) |
| | BVLGARI AQUA DIVINA 2.2oz EDT SP (L) |
| | BVLGARI AQVA SET 3.4oz EDT SP+3.4oz.S.B POUCH (M) |
| | BVLGARI CLASSIC 3.4oz A.S.B (M) |
| | BVLGARI GOLDEA 3oz EDP SP (L) |
| | BVLGARI MAN IN BLACK SET 3.4oz EDP SP+3.4oz A.S.B+POUCH (M) |
| | BVLGARI OMNIA AMETHYSTE 1.35oz EDT SP (L) |
| | BVLGARI OMNIA AMETHYSTE 2.2oz EDT SP (L) |
| | BVLGARI OMNIA AMETHYSTE SET 2.2oz EDT SP+15ml EDT SP (L) |
| | BVLGARI OMNIA AMETHYSTE SET 2.2oz EDT SP+2*2.5oz BODY LOTION (L) |
| | BVLGARI OMNIA CORAL 2.2oz EDT SP (L) |
| | BVLGARI OMNIA CRYSTALLINE 2.2oz EDT SP (L) |
| | BVLGARI OMNIA CRYSTALLINE SET 2.2oz EDT SP+15ml SP (L) |
| Cacharel | AMOR AMOR 1.7oz EDT SP (L) |
| | CACHAREL 3.4oz EDT SP (M) |
| | NOA 3.4oz EDT SP (L) |
| Calvin Klein | CK FREE 3.4oz EDT SP (M) |
| | CK IN2U-3.4oz EDT SP (L) |
| | CK IN2U-3.4oz EDT SP (M) |
| | CK IN2U-5oz EDT SP (L) |
| | CK IN2U-5oz EDT SP (M) (60 RET) |
| | CK MAN 3.4oz EDT SP (M) |
| | CK1 SHOCK-3.4oz EDT SP (M) |
| | CK1 SHOCK-6.7oz EDT SP (L) |
| | CKbe 6.8oz EDT SP (L) |
| | ESCAPE 1.7oz EDT SP (M) (RET 40) |
| | ETERNITY 1.7oz EDT SP (M) |
| | ETERNITY 3.3oz EDP SP (M) NEW |
| | ETERNITY 3.4oz EDP SP (L) |
| | ETERNITY 3.4oz EDT SP (M) |
| | ETERNITY 6.7oz EDT SP (M) |
| | ETERNITY AQUA 3.4oz EDT SP (M) |
| | EUPHORIA 1.7oz EDP SP (L) |
| | EUPHORIA 3.4oz EDP SP (L) |
| | EUPHORIA 3.4oz EDT SP (M) |
| | OBSESSION 2.5oz DEO STICK ALCOHOL FREE (M) |
| | OBSESSION 3.4oz EDP SP (L) |
| | OBSESSION 6.8oz EDT SP (M) |
| | TRUTH 3.4oz EDP SP (L) |
| Carmen Electra | CARMEN ELECTRA 3.4oz EDT SP |
| Carolina Herrera | 212 SEXY -3.4oz EDP SP TS (L) |
| | 212 SEXY-3.4oz EDP SP (L) |
| | 212 SEXY-3.4oz EDT SP (M) (RET 59) |
| | 212 VIP BLACK 3.4oz EDP SP TS (M) |
| | 212 VIP BLACK RED EDITION -3.4oz EDP SP (M) |
| | 212 VIP ROSE 4.2oz EDP SP (L) |
| | 212 VIP ROSE-2.7oz EDP SP (L) |
| | 212 VIP ROSE-2.7oz EDP SP TS (L) |
| | 212 VIP SET 3.4oz EDT SP+10ML EDT SP (M) |
| | 212 VIP-2.7oz EDP SP (L) |
| | 212 VIP-3.4oz EDT SP (M) |
| | 212 VIP-6.7oz EDT SP (M) |
| | 212 VIP-80ml EDP SP TS (L) |
| | 212-2oz EDT SP (L) |
| | 212-3.4oz EDT SP (M) |
| | 212-3.4oz EDT SP TS (L) |
| | 212-3.4oz EDT SP TS (M) |
| | BAD BOY 1.7oz EDT SP (M) NEW |
| | CAROLINA HERRERA GOOD GIRL 2.7oz EDP SP (L) |
| | CH 1.7oz EDT SP (L) |
| | CH 3.4oz EDT SP (L) |
| | CH 3.4oz EDT SP (M) |
| | CH 3.4oz EDT SP TS (L) |
| | CH 6.8oz EDT SP (M) |
| | CH SPORT 1.7oz EDT SP (M) |
| | L'EAU CH 3.4oz EAU FRESH SP (L) |
| Carolina-Herrera | 212 VIP BLACK SET 3.4oz EDP+3.4oz S.G (M) H.B |
| | 212 VIP ROSE SET 2.7oz EDP SP+3.4oz BODY LOTION (L) H.B |
| | 212 VIP SET 3.4oz EDT SP+3.4oz S.G (M) H.B |
| | GOOD GIRL LEGERE SET 2.7oz EDP SP+3.4oz BODY LOTION (L) H.B |
| | GOOD GIRL SET 80ml EDP SP+3.4oz BODY LOTION (L) H.B |
| Caron | CARON POUR UN HOMME 25oz EDT SPL (M) |
| | LADY CARON 3.3oz EDP SP (L) |
| Cartier | CARTIER BAISER VOLE 3.4oz EDP SP (L) |
| | CARTIER BAISER VOLE 3.4oz EDP SP TS (L) |
| | CARTIER CARAT 3.4oz EDP SP TS (L) |
| | DECLARATION 3.4oz EDT SP (M) |
| | DECLARATION 3.4oz EDT SP TS (M) |
| | EAU DE CARTIER 3.4oz EDT SP (L) |
| | L'ENVOL DE CARTIER 3.3oz EDP SP TS (M) |
| | PASHA 3.3oz PARFUM SP (M) |
| | PASHA 3.4oz EDT SP TS (M) |
| | PASHA NOIR SPORT 3.3oz EDT SP TS (M) |
| | SANTOS 3.4oz EDT SP (M) |
| Cerruti | 1881′-3.4oz EDT SP (L) |
| | 1881′-3.4oz EDT SP (M) |
| Chloe | CHLOE 4.2oz EDP SP (L) |
| | CHLOE LOVE STORY EAU SENSUELLE 2.5oz EDP SP (L) |
| | CHLOE NOMADE 1.7oz EDP SP (L) |
| | CHLOE NOMADE 2.5oz EDP SP (L) |
| | CHLOE TRAVEL SET 2.5oz EDP SP+20ml EDP SP (L) |
| Clinique | HAPPY HEART 1.7oz EDP SP (L) |
| Coach | COACH MAN 2oz EDT SP (M) |
| | COACH NEW YORK WOMEN 3oz EDP SP (L) |
| | COACH POPPY 1oz EDP SP (L) |
| | COACH POPPY 3.4oz EDP SP (L) (RED) |
| | COACH SET 3.3oz EDT SP+3.3oz S.G+7.5ml EDT (M) H.B |
| | COACH SIGNATURE 3.4oz EDP SP (L) |
| Dana | CANOE 4oz EDT SP (M) |
| | CANOE 8oz A.S. (M) |
| | CANOE 8oz EDT SPL (M) |
| | ENGLISH LEATHER 8oz A.S. (M) |
| Davidoff | COOL WATER 3.4oz DEO SP (L) |
| | COOL WATER 3.4oz EDT SP (L) |
| | COOL WATER 4.2oz EDT SP (M) |
| | HOT WATER 3.7oz EDT SP (M) |
| | ZINO 4.2oz EDT SP (M) |
| Del Pozo | HALLOWEEN 3.4oz EDT SP (L) |
| Diesel | DIESEL FUEL FOR LIFE 4.2oz EDT SP (M) |
| | DIESEL ONLY THE BRAVE 4.2oz EDT SP (M) |
| | ONLY THE BRAVE 1.7oz EDT SP (M) |
| Dior | ABSOLUTELY BLOOMING 3.4oz EDP SP (L) |
| | DIOR HOMME 3.4oz EDT SP (M) |
| | FAHRENHEIT 3.4oz EDT SP (M) |
| | HYPNOTIC POISON 1.7oz EDP SP (L) |
| | JADORE 1.7oz EDP SP (L) |
| | JADORE 1.7oz EDT SP (L) |
| | JADORE 20ml EDP ROLLER-PEARL (L) |
| | JADORE 3.4oz EDP SP (L) |
| | JADORE 3.4oz EDP SP TS (L) |
| | JADORE 3.4oz EDT SP (L) |
| | MISS DIOR 3.3oz EDT SP (L) |
| | MISS DIOR 3.4oz EDP SP (L) (EX-CHERIE) |
| | MISS DIOR BLOOMING BOUQUET 5oz EDT SP (L) |
| | POISON 3.4oz EDT SP (L) |
| | SAUVAGE 3.4oz EDT SP TS (M) |
| Dolce & Gabanna | DOLCE THE ONLY ONE SET 3.3oz EDP SP+10ml EDP SP+7.5ml EDP SP (L) H.B |
| Dolce & Gabbana | DOLCE GARDEN 2.5oz EDP SP TS (L) |
| Dolce Gabbana | D&G LIGHT BLUE TRAVEL SET 3.3oz EDT SP+3.3oz BODY CREAM (L) |
| | DG 6.7oz EDT SP (M) |
| | DG GREY INTENSE 3.3oz EDT SP (M) |
| | DG INTENSO 4.2oz EDP SP (M) |
| | DG LIGHT BLUE 0.8oz EDT SP (L) |
| | DG LIGHT BLUE 1.7oz EDT SP (L) |
| | DG LIGHT BLUE 2.5oz EDT SP (M) |
| | DG LIGHT BLUE 3.4oz EDT SP TS (L) |
| | DG LIGHT BLUE 4.2oz EDT SP (M) |
| | DG LIGHT BLUE 6.7oz EDT SP (L) |
| | DG LIGHT BLUE 6.8oz EDT SP (M) |
| | DG L'IMPERATRICE-3.4oz EDT SP (L) |
| | DG POUR FEMME 3.4oz EDP SP (L) |
| | DG THE ONE 1.6oz EDP SP (L) |
| | DG THE ONE 5oz EDT SP (M) |
| | DOLCE GABBANA 2.5oz EDT SP (M) |
| | DOLCE GABBANA 3.4oz EDT SP (L) CLASSIC |
| | DOLCE GABBANA INTENSO 4.2oz EDP TS (M) |
| | DOLCE GARDEN 2.5oz EDP SP (L) |
| Donna Karan | BE DELICIOUS 1.7oz EDP SP (L) |
| | BE DELICIOUS 1oz EDP SP (L) |
| Dunhil | DESIRE BLUE 3.4oz EDT SP (M) |
| | DESIRE RED 3.4oz EDT SP (M) |
| Elie Saab | ELIE SAAB 3oz EDP SP (L) |
| | ELIE SAAB SET 3oz EDP SP+10ml EDP (L) |
| Elizabeth Arden | 5th AVE -4.2oz EDP SP (L) |
| Escada | ESCADA MAGNETISM 2.5oz EDP SP (L) |
| Estee Lauder | PLEASURES 1oz EDP SP (L) (35) |
| Ferragamo | SIGNORINA ELEGANZA 3.4oz EDP SP (L) |
| Ferrari | SCUDERIA FERRARI RED 4.2oz EDT SP (M) |
| Frank Olivier | SUN JAVA INTENSE 2.5oz EDT SP (M) |
| | SUN JAVA SET 2.5oz EDT SP+6.6oz DEO SP (M) |
| | SUNRISE 2.5oz EDT + 2.5 A/S (M) SET |
| Fred Hayman | 273-2.5oz EDP SP (L) |
| Gabriela Sabatini | SABATINI 2oz EDT SP (L) |
| Geparlys | YES I AM THE KING 3.4oz EDT SP (M) |
| Gianfranco Ferre | FERRE ACQUA AZZURRA 3.4oz EDT SP (M) |
| Giorgio Armani | ACQUA DI GIO 1.7oz EDT SP (M) |
| | ACQUA DI GIO 3.4oz EDT SP (L) |
| | ACQUA DI GIO 3.4oz EDT SP (M) |
| | ACQUA DI GIO ABSOLU 4.2oz EDP SP (M) NEW |
| | ACQUA DI GIO ABSOLU SET 40ml EDP SP+2.5oz A.S.B+2.5oz S.G (M) HARD BOX |
| | ARMANI CODE 2.5oz EDT SP (M) |
| | SI ARMANI 3.4oz EDP SP (L) |
| | SI ARMANI PASSION 3.4oz EDP SP (L) NEW |
| Givenchy | AMARIGE 1.7oz EDT SP (L) |
| | AMARIGE 3.4oz EDT SP (L) |
| | ANGE OU DEMON LA SECRET TRAVEL SET 3.3oz EDP SP+15ML EDP SP (L) |
| | EAU DE GIVENCHY 3.3oz EDT SP (L) |
| | GIVENCHY BLUE LABEL 3.4oz EDT SP (M) |
| | GIVENCHY EAU DEMOISELLE 3.3oz EDT SP (L) |
| | GIVENCHY GENTLEMAN SET 3.3oz EDT SP+2.5oz S.G (M) H.B |
| | GIVENCHY HOT COUTURE 1.7oz EDP SP (L) |
| | GIVENCHY HOT COUTURE 3.4oz EDP SP (L) |
| | GIVENCHY POUR HOMME 3.4oz EDT SP (M) |
| | LIVE IRRESISTIBLE 2.5oz EDP SP (L) |
| | ORGANZA 3.4oz EDP SP (L) |
| | PI 1.7oz EDT SP (M) |
| | ULTRAMARINE 3.4oz EDT SP (M) |
| | VERY IRRESISTIBLE 2.5oz EDT SP (L) |
| | YSATIS 3.4oz EDT SP (L) |
| Glenn Perri | UNPREDICTABLE PURE 3.4oz EDP SP (M) – EXCLUSIVE – |
| | UNPREDICTABLE YOU 3.4oz EDP SP (M) – EXCLUSIVE – |
| Gucci | GUCCI BLOOM 1.7oz EDP SP (L) |
| | GUCCI BLOOM 1oz EDP SP (L) |
| | GUCCI GUILTY 3oz EDP SP (L) |
| | GUCCI GUILTY 3oz EDT SP (M) |
| | GUCCI GUILTY 3oz EDT SP TS (M) |
| | GUCCI GUILTY BLACK 3.4oz EDT SP (M) |
| | GUCCI GUILTY BLACK 3oz EDT SP TS (M) |
| | GUCCI RUSH 2.5oz EDT SP (L) |
| Guerlain | CHAMPS ELYSEES 3.3oz EDP SP (L) |
| | GUERLAIN LA PETITE ROBE NOIRE 3.4oz EDP SP (L) |
| | GUERLAIN L'HOMME IDEAL 3.3oz EDT SP (M) |
| | L'INSTANT GUERLAIN 3.3oz EDP SP (L) |
| | MITSOUKO 2.5oz EDP SP (L) |
| | SAMSARA 3.4oz EDP SP (L) |
| | SHALIMAR 3.1oz EDT SP REFILL (L) |
| | SHALIMAR 3oz EDP SP (L) |
| | SHALIMAR SET 3oz EDT SP+2.5oz BODY LOTION+2.5oz S.G (L) H.B |
| | VETIVER 6.8oz EDT SP (M) |
| Guess | GUESS GOLD 2.5oz EDP SP (L) |
| | GUESS GOLD 2.5oz EDT SP (M) |
| Halston | HALSTON Z-14 SET 4.2oz EDC SP+4.2oz A.S. (M) |
| Hanae Mori | HANAE MORI 1.7oz EDT SP (M) |
| | HANAE MORI 3.4oz EDP SP (L) |
| | HANAE MORI BUTTERFLY 1oz EDT + ROLLERBALL 0.33oz EDP (L) 2700 |
| | HANAE MORI HANAE 1.7oz EDP SP (L) |
| | HIM BY HANAE MORI 1.7oz EDT SP (M) |
| Hello Kitty | ANGEL CAT SUGAR 0.7oz EDP + 8.5oz TWO IN ONE BATH GEL/SHAMPOO |
| | HELLO KITTY ANGEL 3.4oz EDT SP (L) |
| | HELLO KITTY DARK LOVE 1.7oz EDT SP (L) |
| | HELLO KITTY FUNNY LOVE 1.7oz EDT SP (L) |
| | HELLO KITTY GEEK 3.4oz EDT SP (L) |
| | HELLO KITTY SOCIABLE GIRL 1.7oz EDT SP (L) |
| | HELLO KITTY SWEET GIRL 3.4oz EDT SP (L) |
| | HELLO KITTY SWEET LOVE 1.7oz EDT SP (L) |
| Hermes | EAU DES MERVEILLES SET 3.3oz EDT SP+80ml BL (L) |
| | L'OMBRE DES MERVEILLES 3.4oz EDP SP (L) |
| | TERRE D'HERMES 1.7oz EDT SP (M) |
| | TERRE D'HERMES 3.4oz EDT SP (M) |
| | TERRE D'HERMES 6.6oz PURE PERFUME SP (M) |
| | TERRE D'HERMES EAU INTENSE VETIVER 3.3oz EDP SP (M) |
| | TERRE D'HERMES EAU INTENSE VETIVER 6.7oz EDP SP (M) |
| | TERRE D'HERMES PURE 2.5oz PERFUME SP (M) |
| | TERRE D'HERMES SET 2.5oz PURE PERFUME SP+1.35oz SG + 0.17oz MINI PARFUME (M) |
| | UN JARDIN SUR LE NIL SET 3.4oz EDT SP+2.7oz BODY LOTION (L) HARD BOX |
| Hugo Boss | BOSS IN MOTION 3oz EDT SP (M) |
| | BOSS NUIT 2.5oz EDP SP (L) |
| | BOSS ORANGE 2.5oz EDT SP (L) |
| | BOSS ORANGE 2oz EDT SP (M) |
| | BOSS WOMAN 3oz EDP SP (L) |
| | BOSS#6-3.6oz DEO SP (M) |
| | DEEP RED 1.7oz EDP SP (46) (L) |
| | DEEP RED 3oz EDP SP (L) |
| | HUGO 6.7oz EDT SP (M) |
| | HUGO BOSS 4.2oz EDT SP (M) |
| | HUGO DARK BLUE 2.5oz EDT SP TS (M) |
| | HUGO DARK BLUE 2.5oz EDT SP (M) |
| | HUGO DARK BLUE 4.2oz EDT SP TS (M) |
| | HUGO JUST DIFFERENT 6.7oz EDT SP (M) |
| Issey Miyake | ISSEY MIYAKE 1.7oz EDT SP (L) |
| | ISSEY MIYAKE 2.5oz EDT SP (M) |
| | ISSEY MIYAKE 3.4oz EDT SP (L) |
| | ISSEY MIYAKE 4.2oz EDT SP (M) |
| | ISSEY MIYAKE 6.8oz EDT SP (M) |
| | ISSEY MIYAKE NUIT 4.2oz PARFUM SP TS (M) |
| | ISSEY MIYAKE PURE 3oz EDT SP (L) NEW |
| | ISSEY MIYAKE PURE SET 3oz EDP SP+1oz EDP SP (L) |
| Jean Paul Gaultier | J.P.G 1.4oz EDT SP (M) |
| | J.P.G 3.4oz EDP SP CLASSIQUE CABARET EDITION (L) |
| | J.P.G 4 PCS MINI SET : 2*7ml EDT SP+2*7ml EDP INTENSE SP (M) |
| | J.P.G SCANDAL SET 2.7oz EDP+2.5oz BODY LOTION+6ml EDP SP (L) H.B |
| | J.P.G SET 3.4oz EDT SP+2.5oz BODY LOTION (L) H.B |
| | J.P.G SET 3.4oz EDT SP+2.5oz BODY+6ml EDT (L) H.B.. |
| | J.P.G SET 4.2oz EDT SP+150ml DEO SP+2.5oz S.G (M) H.B |
| | JEAN PAUL GAULTIER 2.5oz EDT SP (M) |
| | JEAN PAUL GAULTIER 1.7oz EDT SP (L) |
| | JEAN PAUL GAULTIER 3.4oz EDT SP (L) |
| | JPG SET 4.2oz EDT SP+2.5oz S.G (M ) HARD BOX |
| Jessica Simpson | JESSICA SIMPSON NIGHT 3.4oz EDP SP TS (L) |
| Jimmi Choo | JIMMI CHOO SET 3.3oz EDP SP + BL 3.4oz + 7.5ml EDP (L) |
| | JIMMI CHOO URBAN HERO 3.3oz EDP SP (M) |
| | JIMMI CHOO URBAN HERO SET 3.3oz EDP SP + ASB 3.4oz + 7.5ml (M) |
| | JIMMY CHOO FLORAL 3oz EDT SP (L) |
| Jimmy Choo | JIMMY CHOO MAN 6.8oz EDT SP (M) |
| Johan B. | BLACK ELEGANT 3.4oz EDT SP (M) |
| | ELEGANT DIPLOMATE 2.8oz EDT SP (M) |
| | ELEGANT GOLD 3.4oz EDT SP (M) |
| | RICH BLACK ICONE 3oz EDT SP (M) |
| | RICH BLU ICONE 3oz EDT SP (M) |
| | RICH ICONE 3oz EDT SP (M) |
| | RICH RED ICONE 3oz EDT SP (M) |
| John Varvatos | JOHN VARVATOS U.S.A. 3.4oz EDT SP (M) |
| Joop | JOOP 4.2oz EDT SP (M) |
| Karen Low | PURE DREAMER 3.4oz EDT SP (M) |
| | PURE EAU NOIRE 3.4oz EDT SP (M) |
| | PURE GOLD 3.4oz EDT SP (M) |
| | PURE HOMME 3.4oz EDT SP (M) |
| | PURE INTENSE 3.4oz EDT SP (M) |
| Kenzo | FLOWER (KENZO) 1.7oz EDP SP (L) |
| | FLOWER (KENZO) 3.4oz EDP SP (L) |
| | KENZO FLOWER TRAVEL SET 1.7oz EDP SP+15ml EDP SP (L) |
| | KENZO JEU D'AMORE SET 3.4oz EDP+1.7oz BODY LOTION+POUCH (L) |
| | KENZO JUNGLE 3.4oz EDP SP (L) |
| | L'EAU KENZO POUR FEMME 3.3oz EDT SP (L) |
| | L'EAU PAR KENZO POUR HOMME 3.4oz EDT SP (M) |
| Khloe & Lamar | UNBREAKABLE LOVE 3.4oz EDT SP (L) |
| Lacoste | LACOSTE BOOSTER 4.2oz EDT SP (M) |
| | LACOSTE CHALLENGE 3oz EDT SP (M) |
| | LACOSTE ELIXIR 3oz EDP SP TS (L) |
| | LACOSTE ESSENTIAL 4.2oz EDT SP (M) |
| | LACOSTE POUR HOMME (GREY) 3.4oz EDT SP (M) |
| | LACOSTE RED 4.2oz EDT SP (M) |
| | LACOSTE TOUCH OF PINK 1oz EDT SP (L) |
| | LACOSTE TOUCH OF PINK 3oz EDT SP (L) |
| Lalique | LALIQUE 3.4oz EDP SP (L) |
| | LALIQUE LE PARFUM 3.4oz EDP SP (L) |
| Lancome | IDOLE 2.5oz EDP SP (L) |
| | LA VIE EST BELLE 1.7oz L'EAU DE PARFUM SP (L) |
| | LA VIE EST BELLE BY LANCOM 2.5oz EDP SP TS (L) |
| | MIRACLE 1.7oz EDP SP (L) |
| | O DE LANCOME 4.2oz EDT SP (L) |
| | TRESOR 1oz L'EAU DE PARFUM SP (L) |
| Lomani | AB SPIRIT MILLIONAIRE 6.6oz EDT SP (M) |
| | AB SPIRIT MILLIONAIRE SET 3.3oz EDT SP + 6.6oz DEO SP (M) |
| | LOMANI 3.4oz EDT SP (M) |
| | LOMANI KING 3.4oz EDT SP (M) |
| Ltl | THE BARON 4.5oz COLOGNE SP (M) |
| Marc Jacobs | MARC JACOBS DAISY EAU SO FRESH 4.25oz EDT SP (L) |
| | MARC JACOBS DIVINE DECADENCE 3.4oz EDP SP (L) |
| Marc Joseph | MINE POUR HOMME 3.3oz EDP SP (M) |
| | MJ MAN 3.3oz EDP SP (M) |
| Marina De Bourbon | MONSIEUR LE PRINCE ELEGANT 3.4oz EDP SP (M) |
| Michael Kors | MICHAEL KORS SEXY AMBER 3.4oz EDP SP (L) |
| | MICHAEL KORS SEXY RUBY 1oz EDP SP (L) |
| | MICHAEL KORS VERY HOLLYWOOD 1.7oz EDP SP (L) |
| | MICHAEL KORS WHITE LUMINOUS GOLD 1.7oz EDP SP (L) |
| Miu Miu | MIU MIU BLUE 3.4oz EDP SP (L) |
| | MIU MIU FLEUR D'ARGENT 3.4oz EDP ABSOLUE SP TS (L) |
| | MIU MIU SET 1.7oz EDP SP+3.4oz BODY LOTION (L) BOOK HARD BOX |
| | MIU MIU SET 1.7oz EDP SP+3.4oz BODY LOTION (L) HARD BOX |
| | MIU MIU SET 3.4oz EDP SP+3.4oz BODY LOTION (L) HARD BOX |
| | MIU MIU TAVEL SET 3.4oz EDP SP+20ml EDP SP (L) |
| Mont Blanc | MONT BLANC EMBLEM 2.5oz EDP SP (L) |
| | MONT BLANC INDIVIDUAL 2.5oz EDT SP (L) |
| | MONT BLANC LEGEND 1.7oz EDT SP (M) |
| | MONT BLANC LEGEND 3.3oz EDT SP (M) |
| | MONT BLANC LEGEND SPIRIT 3.3oz EDT SP (M) |
| | MONT BLANC PRESENCE 2.5oz EDT SP (M) |
| Moroccanoil | MOROCCAN OIL CONDITINER EXTRA VOLUME 250ml |
| | MOROCCAN OIL HYDRATING SHAMPOO 250ml |
| | MOROCCAN OIL MOISTURE MASK+SMOOTHING MASK |
| | MOROCCAN OIL MOISTURE REPAIR CONDITIONER 500ml |
| | MOROCCAN OIL SHAMPOO EXTRA VOLUME 250ml |
| | MOROCCAN OIL SMOOTHING MASK 500ml |
| | MOROCCAN OIL TREATMENT SERUM LIGHT 25ml |
| | MOROCCAN OIL WEIGHLESS HYDRATING MASK 500ml |
| | MOROCCANOIL TREATMENT FOR ALL HAIR TYPES 25ml |
| Moschino | CHEAP & CHIC 3.4oz EDT SP (L) |
| | MOSCHINO CHIC PETALS 3.4oz EDT SP TS (L) |
| | MOSCHINO FUNNY 3.4oz EDT SP (L) |
| | MOSCHINO PINK FRESH COUTURE 3.4oz EDT SP (L) |
| Narciso Rodriguez | NARCISO 3oz EDP SP (L) |
| | NARCISO RODRIGUEZ 3.4oz EDT SP (L) |
| | NARCISO RODRIGUEZ BLUE NOIR 3.3oz EDT SP (M) |
| | NARCISO RODRIGUEZ FLEUR MUSC 5oz EDP SP (L) |
| | NARCISO RODRIGUEZ PURE MASC SET 3.3oz EDP SP+2.5oz EDP SP+10ml EDP SP (L) H.B |
| | NARCISO RODRIGUEZ PURE MUSC 3.3oz EDP SP (L) NEW |
| | NARCISO RODRIGUEZ ROUGE SET 1.6oz EDP SP+2.5oz BODY LOTION+2.5oz S.G (L) HARD BOX |
| | NARCISO RODRIGUEZ TRAVEL SET 3.3oz EDT SP+2.5oz BODY LOTION (L) |
| Nautica | NAUTICA BLUE 3.4oz EDT SP (M) |
| | NAUTICA CLASSIC 3.4oz EDT SP (M) |
| Nina Ricci | L'AIR DU TEMPS 3.3oz EDT SP TS (L) |
| | NINA 2.7oz EDT SP (L) |
| | NINA SET 2.7oz EDT SP+10ML ROLL ON EDT (L) |
| | NINA SET 2.7oz EDT SP+2.5g LIPSTICK (L) HARD BOX |
| Nioxin | NIOXIN 2 – 1 LITER CLEANSER FINE HAIR – NOTICEABLY THINING 792793 |
| One Direction | THAT MOMENT BY ONE DIRECTION 3.4oz EDP SP (L) |
| Paco Rabanne | 1 MILLION -3.4oz EDT SP (M) |
| | 1 MILLION-3.4oz EDT SP TS (M) |
| | 1 MILLION-6.7oz EDT SP (M) |
| | BLACK XS 3.4oz EDT SP (M) |
| | INVICTUS 3.4oz EDT SP TS (M) |
| | INVICTUS 5.1oz EDT SP (M) |
| | INVICTUS AQUA 3.4oz EDT SP (M) |
| | LADY MILLION 1oz EDP SP (L) |
| | LADY MILLION LUCKY SET 2.7oz EDP SP+10ml EDP SP (L) |
| | LADY MILLION PRIVE 2.7oz EDP SP (L) |
| | LADY MILLION SET 1.7oz EDP SP+9ml NAIL POLISH (L) H.B |
| | LADY MILLION SET 2.7oz EDP SP+3.4oz BODY LOTION+5ml EDP (L) H.B |
| | PACO (CAN) 3.4oz EDT SP (M) |
| | PACO INVICTUS TRAVEL SET 3.4oz EDT SP+20ml EDT SP (M) |
| | PACO OLYMPEA SET 1.7oz EDP SP+2.5oz BODY LOTION (L) H.B |
| | PACO OLYMPEA SET 1.7oz EDP SP+9ml NAIL POLISH (L) H.B |
| | PACO OLYMPEA SET 2.7oz EDP SP+3.4oz BODY LOTION+10ml EDP SP (L) |
| | PACO OLYMPEA SET 2.7oz EDP+3.4oz BODY LOTION+6ml EDP (L) H.B |
| | PACO PACO 3.4oz EDT SP TS (M/L) |
| | PACO XS BLACK 2.7oz EDP SP (L) |
| | PURE XS 3.4oz EDT SP (M) |
| | PURE XS SET 2.7oz EDP SP+3.4oz BODY LOTION+10ml EDP SP (L) HARD BOX |
| Paco-Rabsnne | PACO OLYMPEA 2.7oz EDP SP TS (L) |
| Prada | LA FEMME PRADA INTENSE 3.4oz EDP SP (L) |
| | PRADA LUNA ROSSA 3.4oz EDT SP (M) |
| | PRADA LUNA ROSSA CARBON 1.7oz EDT SP (M) NEW |
| Ralph Lauren | LAUREN 4oz EDT SP (L) |
| | POLO 4oz EDT SP (M) |
| | POLO BLACK 2.5oz EDT SP (M) |
| | POLO BLACK 4.2oz EDT SP (M) |
| | POLO BLUE 0.5oz SPL (M) |
| | POLO BLUE 2.5oz EDT SP (M) |
| | POLO DOUBLE BLACK 4.2oz EDT SP (M) |
| | POLO RED 2.5oz EDT SP (M) |
| | POLO SPORT 4.2oz EDT SP (M) |
| | WOMAN BY RALPH 3.4oz EDP INTENSE (L) |
| Redken | RDK COL EXTEND COND 8.5OZ P1385900 |
| | RDK COL EXTEND SHAMP 10OZ P1385400 |
| Revlon | CHARLIE BLUE 3.4oz EDT SP (L) |
| | CHARLIE RED 3.4oz EDT SP (L) |
| | CHARLIE SILVER 3.4oz EDT SP (L) |
| | JEAN NATE A/BATH 30oz SPL (L) |
| Reyane | INSURRECTION 3.3oz EDT SP (M) |
| | INSURRECTION II DARK SET 3.0 EDT SP+BODY SPRAY 250ML (M) |
| | INSURRECTION II PURE EXTREME 3oz EDP SP (M) NEW |
| | INSURRECTION II WILD 3oz EDT SP (M) |
| | INSURRECTION II WILD SET 3oz EDT SP+BODY SPRAY 250ML (M) |
| Rihanna | RIHANNA REB'L FLEUR SET 3.4oz EDP SP+10ml EDP SP+3oz B.L+3oz S.G (L) |
| Roger & Gallet | RG EXTRAITS COLOGNE MAGNOLIA FOLIE 3.4 SP (M/L) |
| | RG EXTRAITS COLOGNE NEROLI FACETIE 3.4oz SP (M/L) |
| | RG EXTRAITS COLOGNE ROSE MIGNONNERIE EDC 3.4oz SP (M/L) |
| | RG EXTRAITS COLOGNE THE FANTAISIE 3.4oz EDC SP (M/L) |
| | RG EXTRAITS COLOGNE TUBEREUSE HEDONIE 3.4oz SP (M/L).. |
| | RG EXTRAITS COLOGNE VERVEINE UTOPIE 3.4oz SP (M/L) |
| | RG FEUILLE DE FIGUIER EAU PARFUMEE 3.4oz SP (M/L) |
| | RG L'HOMME CEDRE 3.4 EDT SP (M) |
| | RG L'HOMME MENTHE 3.4 EDT SP (M) |
| | RG L'HOMME VETYVER 3.4 EDT SP (M) |
| Roger Gallet | JEAN MARIE FARINA 6.6oz EDC SP (M) |
| | ROGER&GALLET OPEN WHITE 3.3oz EDT SP (M) |
| Salvador Dali | LAGUNA 3.4oz EDT SP (M) |
| Shakira | SHAKIRA ELIXIR SET 2.7oz EDT SP+3.4oz B.L. (L) |
| Sisley | EAU DE SOIR 3.4oz EDP SP (L) |
| | SOIR DE LUNE 3.3oz EDP SP (L) |
| | SOIR D'ORIENT 3.3oz EDP SP (L) |
| Swiss Army | SWISS ARMY 3.4oz EDT SP (M) |
| | SWISS ARMY VICTORIA 3.4oz EDT SP (L) |
| Tabac | TABAC 3.4 EDC SPL (M) |
| Thierry Mugler | ALIEN 3oz EDP REFILLABLE SP (L) |
| | ALIEN 3oz EDP SP TS (L) |
| | ALIEN MAN 3.4oz EDT SP TS (M) |
| | AMEN REFILLABE RUBBER 3.4oz EDT SP (M) |
| | AMEN RUBBER REFILLABLE 1.7oz EDT SP (M) |
| | ANGEL 1.7oz EDP REFILLABLE (L) |
| | ANGEL 1.7oz EDT SP (L) |
| | ANGEL 1oz EDT SP (L) |
| | ANGEL 3.4oz REFILLABLE EDP SP (L) |
| | ANGEL ALIEN 1.7oz EDT SP (M) |
| | ANGEL ALIEN TRAVEL SET 3oz EDP SP+10ml EDP SP (L) |
| | AURA 3oz REFILLABLE EDP SP (L) |
| Tiffany | TIFFANY&CO 2.5oz EDP SP (L) |
| Tom Ford | TOM FORD WHITE PATCHOULI 3.4oz EDP SP (L) |
| Tommy Hilfiger | TOMMY 3.4oz EDT SP (M) |
| Usher | USHER 3.4oz EDP SP (L) (RET 68) |
| | USHER 3.4oz EDT SP (M) |
| | USHER UR 3.4oz EDP SP (L) |
| | USHER UR 3.4oz EDT SP (M) |
| Van Cleef | FIRST 3.3oz EDP SP (L) |
| Vera Wang | VERA WANG FLOWER PRINCESS 3.4oz EDT SP (L) |
| | VERA WANG GLAM PRINCESS 3.4oz EDP SP (L) |
| | VERA WANG PRINCESS 3.4oz EDT SP TS (L) |
| | VERA WANG ROCK PRINCESS 3.4oz EDT SP (L) |
| Versace | CRYSTAL NOIR 1.7oz EDT SP (L) |
| | VERSACE BRIGHT CRYSTAL 1.7oz EDT SP (L) |
| | VERSACE BRIGHT CRYSTAL 3oz EDT SP (L) |
| | VERSACE CRYSTAL NOIR TRAVEL SET 1.7oz EDT SP+3.4oz BODY LOTION (L) |
| | VERSACE DYLAN BLUE 3.4oz EDP SP (L) |
| | VERSACE DYLAN BLUE 3.4oz EDT SP (M) |
| | VERSACE DYLAN BLUE 6.7oz EDT (M) |
| | VERSACE DYLAN BLUE SET 3.4oz EDT SP+3.4oz S.G (M) |
| | VERSACE EAU FRAICHE TRAVEL SET 3.4oz EDT SP+3.4oz S.G. (M) |
| | VERSACE EROS 3.4oz EDT SP (M) |
| | VERSACE EROS FLAME 3.4oz EDP SP (M) |
| | VERSACE EROS TRAVEL SET 3.4oz EDT SP+3.4oz S.G (M) |
| | VERSACE L'HOMME 3.4oz EDT SP (BROWN) (M) |
| | VERSACE VANITAS 1.7oz EDT SP (L) |
| | VERSACE VANITAS 3.4oz EDT SP (L) |
| | VERSACE WOMAN 1.7oz EDP SP (L) |
| Viktor & Rolf | BONBON 3oz EDP SP (L) |
| Yves De Sistelle | THALLIUM BLACK 3.3oz EDT SP (M) (Yves de Sistelle) |
| Yves Saint Laurent | BLACK OPIUM FLORAL SHOCK 1.7oz EDP SP (L) |
| | BLACK OPIUM FLORAL SHOCK 3oz EDP SP (L) |
| | MON PARIS 1.6oz EDP SP (L) |
| | MON PARIS 3oz EDP SP (L) |
| | PARISIENNE 3oz EDP SP (L) |
| | RIVE GAUCHE 3.3oz EDT SP (L) |
| | Y BY YSL 2oz EDP SP (M) |
| | YSL L'HOMME COLOGNE BLEUE 2oz EDT SP (M) |
| Yzy Perfume | HIS MAJESTY 3.4oz EDP SP (M) |
| | MAN on FIRE 3.3oz EDP SP (M) |
| | TERRITOIRE COBALT 3.4oz EDP SP (M) NEW |
| | TERRITOIRE GOLD 79 -3.4oz EDP SP (M) NEW |
| | TERRITOIRE SPORT 3.4oz EDP SP (M) NEW |
| | TERRITOIRE SPORT 3.4oz EDT SP (M) |
| (en blanco) | ANGEL ALIEN SET 1oz EDP SP+1.7oz BODY LOTION+POUCH (L) |
| | CHILDREN'S FASHION MASKS |
| | HAND SANITIZER 16oz PUMP |
| | L'ENVOL DE CARTIER 2.7 EDP SP TS (M) |
Tenemos presencia y capacidad de distribuir a los siguientes mercados / We have distribution presence in the following markets
Si quieres navegar a otro de nuestros portales
websites_list